There's good multi-tasking and bad multi-tasking. Vehicle wraps are a terrific example of good multi-tasking. Identifying and connecting with new customers is typically a very time-consuming process. Trade shows, networking events and conferences are a good way to find new customers, but it takes 100% of your effort. Wrapping your vehicle or installing vehicle lettering allows you to attract new customers while you drive your car or truck.
Why Vehicle Wraps?
Many businesses today are using vehicle wraps to strengthen their local presence and making them stand out from the crowd. Due to the vivid use of colours, they are almost impossible to go unnoticed and since the majority of the crowd is looking on the roads while driving, the probability of a message reaching a target customer is very high.
One of the best things about investing in vehicle wraps is they last from anywhere between three to five years. So unlike other advertisements, you do not have to keep investing in them to keep the promotion running. Also, once they are installed, they start generating impressions from day one itself and it goes on 365 days a year, even when the vehicle is parked.
Vehicle wraps also add a layer of protection to the vehicle that can protect the original body paint form small scratches, harsh weather conditions, and small dents. This, in turn, improves the value of the vehicle when you finally decide to sell it.
If a brand is looking to reflect consistency, vehicle wraps are a very good choice. The quality of wrap and the messages printed on them help customers form an opinion. High-quality wraps reflect that a brand focuses on quality and can be trusted. Also, vehicle wraps generate an excellent amount of impressions as while on road or parked, most of the people notice them at least once.
Great uses for vehicle wraps:
Brand development
Acquire new customers
Promote new products/events
Protect paint – increases the resale value
Consistent colour/images
Types of Vehicle Wraps
Full Vehicle Wrap – When the vehicle is fully covered with vinyl, it is termed as a full vehicle wrap. These wraps are designed based on the vehicles they will be applied. They are considered to be the most effective of all as they can display more information.
Partial Vehicle Wrap – We offer two types of partial vehicle wraps, ½ wrap, ¾ wrap. Depending on your choice, the percentage of your vehicle will be covered with a vinyl wrap. The cost of partial wraps is less than full vehicle wraps, and businesses opt for them either when they are trying them out or they have a strict advertising budget.
Vehicle Lettering/ Decals – Instead of designer wraps, vinyl numbers or letters are installed on the vehicle. These are appropriate for businesses that are looking to promote a small message such as a brand's logo, contact details and more.
If your fleet is in Mississauga, Toronto, Brampton or surrounding areas, call SSK Signs today to get custom graphics added and start increasing your sales.
Colour Change Vehicle Wraps
To streamline production, the auto companies limit our selection of options and colours. The aftermarket companies cater to those who truly want to customize their vehicle. A search of some of the more popular cars and trucks showed the number of colour options for new vehicles between 3 and 12. How unique can your vehicle be with so few choices? What do you do when you find the car you want, but it doesn't come in the colour you want?
Call SSK Signs to discuss how to make your ride the colour you want.
A search of some of the vehicle wrap material suppliers, like 3M and Avery found there are hundreds of colours to choose from. Colours ranging from matte black, to metallic, fluorescents and reflective. There are new materials and colours being released regularly to give you the look you really want.
Great uses for colour change wraps:
More cost effective than painting
Create unique vehicle
Protect paint – increases resale value
Vehicle Lettering
Vehicle lettering delivers the key information your customers need to know: your company name, web address and phone number. Vinyl lettering can be applied to your vehicle's windows, doors and bumper.
The lettering can be applied in a wide variety of colours.
Give us a call to get your lettering designed and installed so you can start to grow your business.
Great uses for vehicle lettering:
Brand development
Acquire new customers
Promote new products/events
A Sneak Peak Into How We Transform Your Vehicle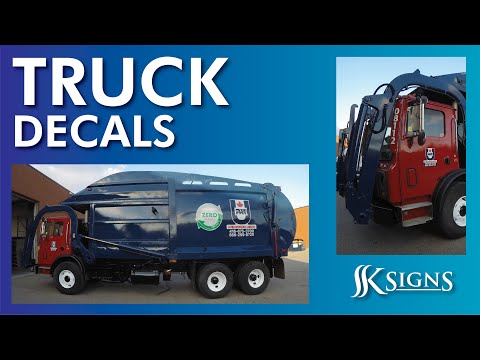 Watch! How We Wrapped SUV with Vinyl Wraps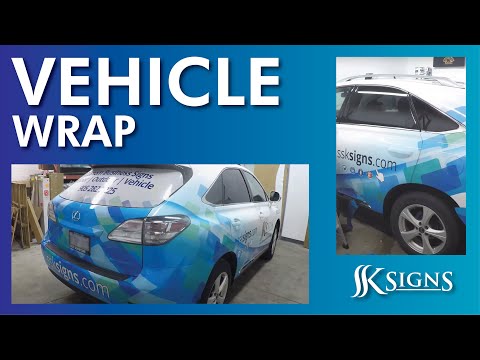 See How We Install Vinyl Decals on a Sedan for D&R Electronics, Bolton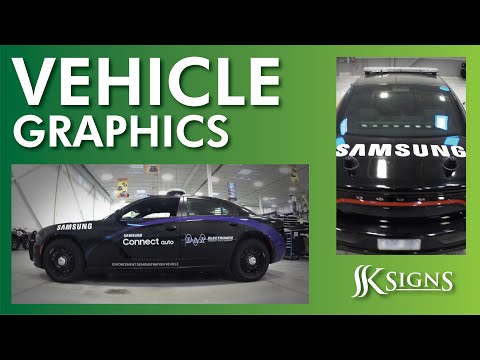 RAM 500 Vinyl Graphics Installation By SSK Signs For Strongco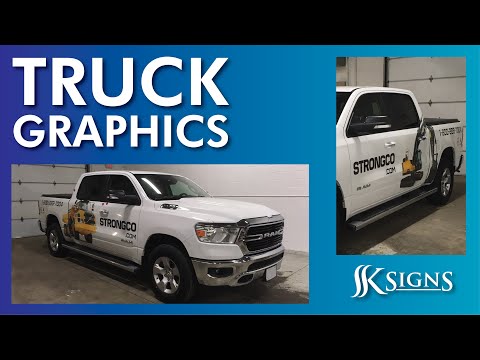 See Some of Our Most Recent Projects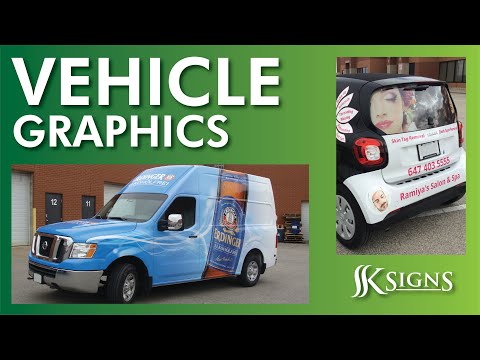 RAM 1500-Vinyl Vehicle Graphics- Pillar To Post- Mississauga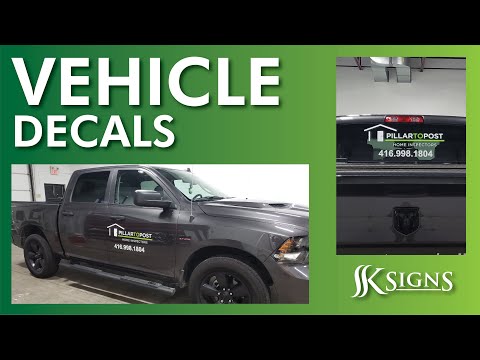 How to Remove Car Vinyl Wrap without Damaging the Body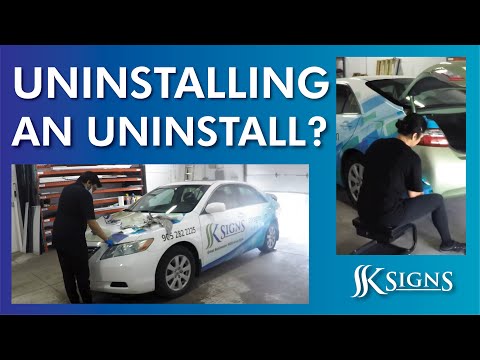 Vinyl Car Wraps & Decals Installation for Dentures Direct in Mississauga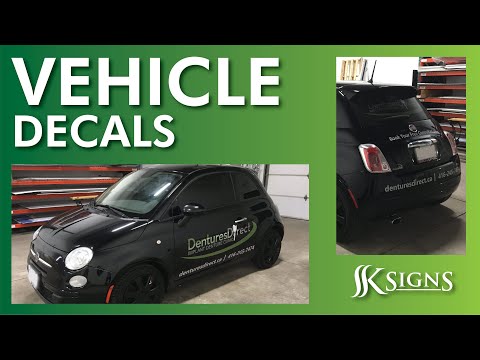 Color Change Vehicle Wraps Video by SSK Signs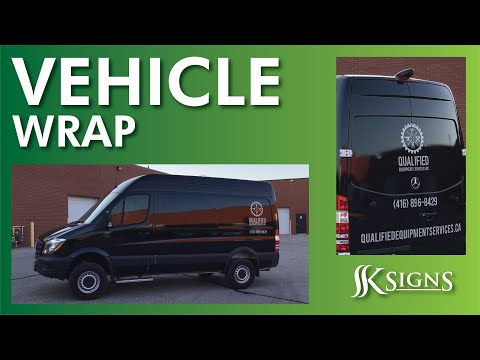 Vehicle Graphics | Production & Installation By SSK Signs