When signs are new they reflect positively on the business they are advertising. Electric signs with some letters burnt out, vinyl graphics that have faded, cracked or peeled over the years, signs now blocked by overgrown plants all give the impression that the business is no longer current - and maybe there is a better choice just down the road.
Outdoor signage is one of the most cost effective advertising medium. An effective marketing strategy includes periodic review of existing signs to identify worn, broken or signs that are no longer visible. In some cases just a bit of maintenance is required or a bit of refurbishment to get those signs looking new and pulling customers into your facility.
SSK Signs would be happy to provide an assessment of your current monument, pylon, fascias, channel letters or any other outdoor signs you have. We will provide a no obligation quote to repair, refurbish or replace any existing sign as well as suggest any additional signs that would benefit your business.
Watch SSK Get the Job Done Right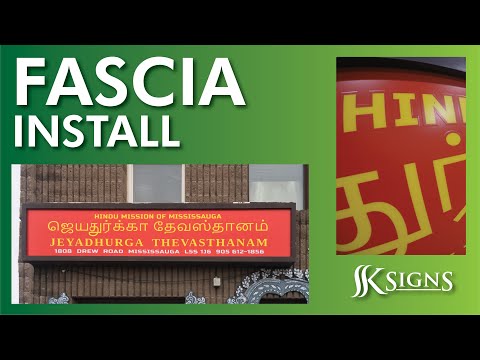 See how we design, manufacture and install exterior safety signs & banners for businesses