There are endless options available to create the image that suits your brand and application. One of the options is dimensional letters, sometimes called 3D letters or 3D dimensional letters. These letters are produced by cutting the letters or logos from flat stock material such as: stainless steel, aluminum, brass, acrylic, foam, PVC, wood, etc.
The depth of these letters is typically a fraction of an inch or less than 25mm. Some large foam letters can be up to 12" or 30cm deep. To produce metal letters or logos with a large depth a channel letter may be a better choice.
Some of the materials are available in a number of colours. To create a custom colour the letters or logos can be painted.
Common uses of 3D letters are identification on buildings, where internal lighting is not a requirement on lobby walls, as category/product identifiers in retail stores.
To learn if 3D dimensional letters are right for your business, call SSK Signs.
Great signs made from 3D dimensional letters:
Lobby signs for most businesses
Product names in retail locations
Address numbers on building exteriors
Make Your Brand Pop with Dimensional Signs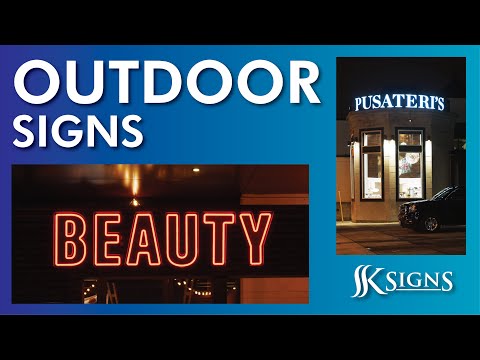 Creative Interior Design with Aluminum Cut 3D Letters