In today's highly competitive market, businesses cannot miss the opportunity to stand out from the competition and grab customer's attention. Commercial vehicles are one of the most important and effective real estate platforms for advertising your brand. Having well planned and executed truck & trailer wraps help businesses to garner more impressions and spread awareness in the areas where they operate. Commercial truck wraps and decals result in improved visibility and memorable branding. Many businesses in the Toronto and Mississauga area have already included truck wraps in their marketing mix and they are reaping the benefits.
At SSK Signs, we are a team of experienced professionals that are well versed with the art of effectively promoting business while keeping the expenses to a minimum. We are equipped with state-of-the-art technology and only use the highest quality of vinyl to produce all types of truck & trailer wraps, decals, and graphics.
Our shop is well-equipped with a bay door is 14' high and the bay is 60' deep which allows us to handle large vehicles, or many vehicles any time of the year.
Our primary goal is to surpass the expectations of our clients and that is why our designers never hesitate to present limitless design options. We ensure that every client gets a unique vinyl wrap or graphic. Before heading straight to manufacturing, we understand our client's goals and present solutions that we think will generate the best return on investment.
With Truck Wraps, Your Business Cannot Go Unnoticed
---
Due to their size, trucks offer exciting advertising space. However, it's not always easy to implement truck & trailer wraps to the uneven curvy surfaces. Thankfully, our team knows exactly how to tackle those complicated situations and deliver visually impressive commercial trailer wraps or truck decals that are perfect to grab the attention of potential customers.
We understand that truck wraps demand a certain investment upfront, and it can make a sizeable impact on the advertising budget. That is why all our applications can be customized to suit your budget. We offer full wraps, partial wraps, and truck decals, each of them fully capable of turning your vehicle or trailer into a moving billboard.
How Truck & Trailer Wraps Can Benefit Your Business in Toronto, ON
---
At SSK Signs, we have the expertise to wrap a truck or an entire fleet. Fleet wraps are more beneficial to brands as they offer wider exposure to the brand's message. With multiple vehicles or trailers seen on the road with the same message, it amplifies the visual impact on your branding. With truck wraps, brands could display their message, contact information, logo and services that might catch the attention of the target audience. And the best part is, all of this can be achieved with a fraction of the cost that is required for a static billboard.
If you are looking for exceptional truck wraps and graphics in the Toronto and Mississauga area, SSK Signs is ready to work with you to create some unique and powerful visuals to elevate your brand and generate more sales.
Food Truck Wraps for Alijandro's Kitchen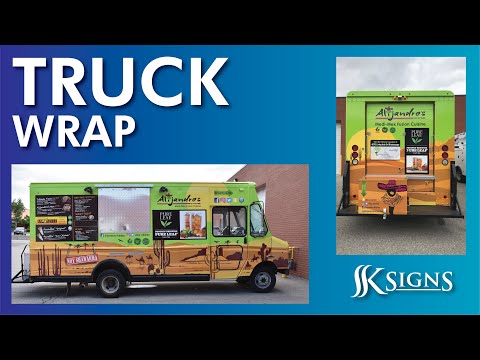 Truck Wrap And Graphics Installation By SSK Signs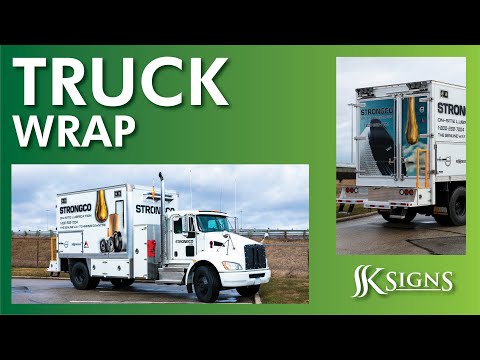 Commercial Truck Wraps Installation for Pusateri's in Mississauga